Used Boats:
642
Adverts Displaying:
1
-
10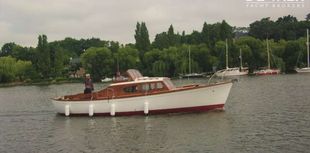 The 1959 Jouet 11 is an incredible wooden boat that has been renovated with luxurious materials. Uniquely shaped and renovated, she will enchant her new owner with her sleek design. Her wooden components have been varnished and maintained in perfect condition by her meticulous owner. She is the perfect daily boat for the avid old-fashioned yacht lover....
read more
Year:
1959
Length:
11.00m
Location:
Provence-Alpes-Cote d'Azur France
Price:
€170,000 Tax Paid

View Details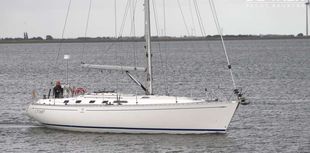 This specific Dufour 45 Classic has the spacious two cabin layout with the largest owner's cabin in her class. The Dufour 45 Classic has always been well maintained by the current owner and has been inside a heated hall every winter. The woodwork inside has also remained in a neat condition. In 2015 a new bow thruster has been installed which makes maneuvering very easy. This Dufour 45 Classic can be visited by appointment, she is definitely worth it!...
read more
Year:
1997
Length:
14.00m
Location:
Netherlands
Price:
€98,000 Tax Paid

View Details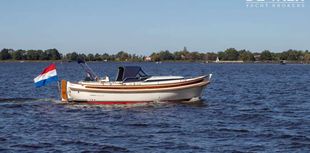 A cabin sloop with character and appearance; that is the Makma Caribbean. This attractive fast weekender is equipped with a two persons bed, convertible dinette, galley and bathroom with shower and electric toilet which makes this Caribbean 31 a comfortable stay on board. This Caribbean 31 is perfect for weekend-/daytrips and can comfortably overnight up to four persons. Her 110 Hp engine and bow thruster makes this Caribbean 31 easy to maneuver....
read more
Year:
2009
Length:
9.00m
Location:
Noord-Holland Netherlands
Price:
€119,000 Tax Paid

View Details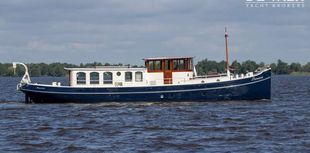 This beautiful Luxe Motor 20 meter is the perfect combination of luxury and classic lines. The Luxe Motor has a spacious saloon with opening doors to the aft deck. This motor yacht is equipped with all comforts, such as central heating, air conditioning, a double generator and bow and stern thruster....
read more
Year:
2007
Length:
19.95m
Location:
Netherlands
Price:
€695,000 Tax Paid

View Details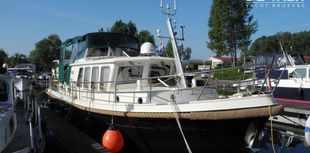 Dieser Aquanaut Drifter 1150 AS wurde 2014 vom 1. Besitzer gekauft und liebe voll gepflegt. 2018 wurde das Unterwasserschiff gesandstrahlt und neu beschichtet. Die Funkbedienung für Bug-und Heckstrahlruder erlauben ein einfaches manovrieren im Hafen und in den Schleusen. Die Aquanaut Stahl Schiff sind in Holland für ihre hervorragende Verarbeitung und Haltbarkeit bekannt. Die Vetus Deutz Maschine mit ihren 128 PS bringt sie sicher in jeden Hafen bei geringem verbrauch....
read more
Year:
2003
Length:
11.65m
Location:
Schleswig-Holstein Germany
Price:
€170,000 Tax Paid

View Details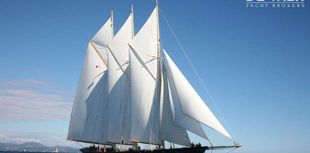 This fabulous 64,5 m sailing yacht was built by Van Der Graaf BV as a replica of the legendary ATLANTIC, which was launched in 1903 and commissioned by Wilson Marshall, former New York Yacht club member. She boasts an impressive deck length of over 56m, offering plenty of space for rigging beneath her 3 impressive masts. The Classic Shooner accommodates up to 12 guests and 12 crew members in beautiful and comfortable staterooms. Her teak and mahogany joinery contribute to a timeless and classical wooden interor design. Her exquisite features will take you back in time !...
read more
Year:
2010
Length:
65.84m
Location:
Provence-Alpes-Cote d'Azur France

View Details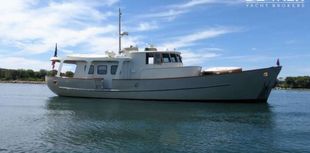 The Cammenga 61 North sea trawler "Migrant" represents the classic dutch steel quality pocket size globe trotter.She is ideal for an owner "only" operated atlantic crossing or other long range famely expedition. The rebuilt of the Cammenga 61 North sea trawler "Migrant" with her classic lines and interior represent the true life of times gone by for the true conaisseur. The Cammenga 61 North sea trawler "Migrant" is one of an original series of six and only Migrant was rebuilt to this extend. Her reliable gardner engine will ensure you a safe passage to anywhere in the world....
read more
Year:
1967
Length:
18.64m
Location:
Noord-Holland Netherlands
Price:
€415,030 Tax Not Paid

View Details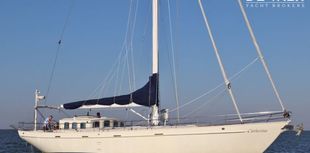 Beautiful Vientodora 65 semi classic Martin Bekebrede designed sailing yacht "Catharina ". This well maintained Vientodora 65 absolutely never put away wet by this owner who's abilities to polish and pamper his yacht are nothing short of legendary. The powerful electric winches and full rig makes her an extremely comfortable cruising yacht for a couple. Her long list of equipment and appliances ensure comfortable cruising or just living on board in total privacy without the need of entering ports for extended times. This rare opportunity is now ready for sailing the seven seas....
read more
Year:
2002
Length:
20.00m
Location:
Netherlands
Price:
€425,000 Tax Paid

View Details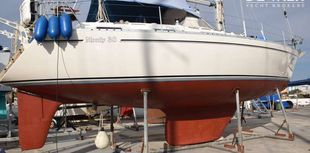 A fine example of the renowned Moody 38 centre cockpit. She is very well suited for longer trips on the Mediterranean with easy handling for 2 persons thanks to an in-mast furling main and a furling genoa that can be comfortably manned from the centre cockpit. Anti-fouled this year and ready to be used by her next owner....
read more
Year:
1992
Length:
11.42m
Location:
Portugal
Price:
€90,670 Tax Paid

View Details
Built and equipped for short handed and long distance cruising. Kathema is a very well maintained Caribbean 40 with many upgrades and renewals in the recent past (see details in further description). The seller had plans to sail Kathema for many more years but due to a health issue he decided to sell his beloved yacht. She has a warm, cosy, spacious and thoughtful designed interior with lots of stowagespace. A well balanced rigging and full batten main with Lazy Jacks ensures excellent sailing performance. A viewing in Germany is highly recommended....
read more
Year:
1992
Length:
12.00m
Location:
Noord-Holland Netherlands
Price:
€100,000 Tax Paid

View Details